Blue Light Charters Fishing Charter Prices
Upcoming Availability -
Select a Date
Call to Get a Custom Trip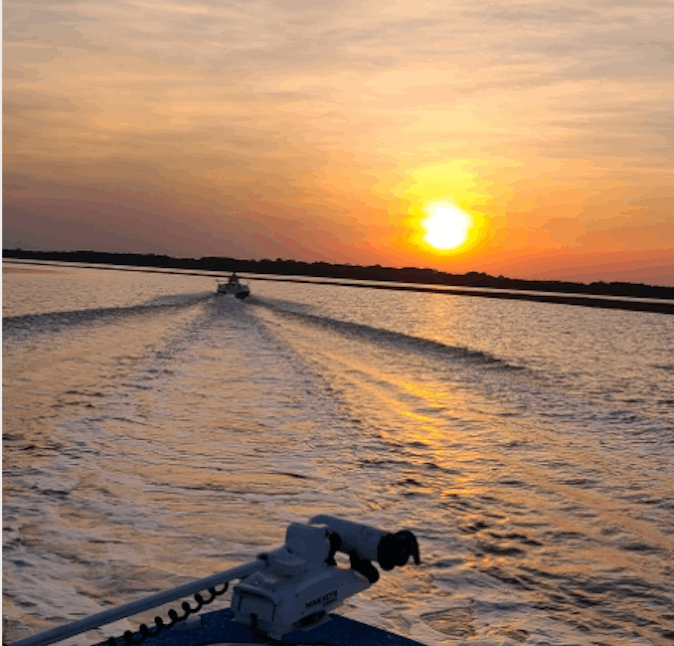 Available Times & Prices
4 hrs at 4:00 PM - $450
2 hrs at 6:00 PM - $250
2 hrs at 12:00 PM - $250
3 hrs at 10:00 AM - $350
2 hrs at 6:00 AM - $250
Leisure Cruise
Fishing - Inshore

Fishing Boat:

Robalo • 21' Robalo (Bay boat) • Max 4 guests (base trip price includes 2 guests)
Description:
During this time we will explore the Stono River, Folly River, and Wadamala Rivers. While cruising around we are likely to see plenty of dolphin, birds of prey, wild hogs, and so much more! Sunsets and sunrises in the Lowcountry are second to none! Join me to explore what the lowcounty has to offer! This option can be flexible with times and locations, please ask if there is a time or location that you would prefer.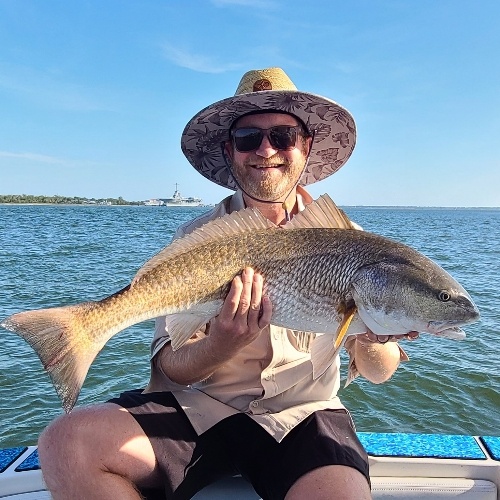 Available Times & Prices
4 hrs at 1:00 PM - $500
4 hrs at 8:00 AM - $500
8 hrs at 8:00 AM - $1,000
4 hrs at 4:30 PM - $500
2 hrs at 6:00 PM - $250
Fishing at Johns Island
Fishing - Inshore

Fishing Boat:

Robalo • 21' Robalo (Bay boat) • Max 4 guests (base trip price includes 2 guests)
Target Fish:
Black Drum, Redfish, Sea Trout, Sheepshead, Southern Flounder
Description:
Join the Adventure with Capt. Derrick! Explore rivers, lakes, and nearshore to catch the fish of your dreams! Get a chance to catch a Redfish, Sheepshead, Flounder, Black Drum, Speckled Trout and many different sharks, some of the fishes that you can catch. Book now!
Blue Light Charters Fishing Trip Information
TRIPS ARE SCHEDULED FROM 2ND WEEK OF JUNE
Ready To Fish
Child Friendly
Bring Snacks & Beverages
Keep Your Catch
Schedule a Trip Now!
We work hard to keep our calendar updated. Our schedule is the most updated information so please book online. We will contact you after to make your trip as positive an experience as we can.
If you have questions or want to talk to someone further, feel free to contact us directly, click here for our contact us information.
COMMON QUESTIONS:
What's included in the trip price with Blue Light Charters?
Rods
Reels
Live Bait
Lures
Which fish species can I catch with Blue Light Charters?
Bass (Largemouth)
Black Drum
Flounder
Redfish
Shark (Blacktip)
Shark (Bonnethead)
Sheepshead
Spotted Seatrout
Tripletail
Whiting
What fishing techniques does Blue Light Charters offer?
Saltwater Fishing
Bass Fishing
Technical Fishing
Freshwater Fishing